Can you believe it's May already? Check out this picture we took of a mountain lion taking a nap in a tree in North Boulder last week, that's the first time we've seen a mountain lion outside of a zoo. We were definitely practicing social distancing with the mountain lion!

We are getting used to the new "normal" and enjoying the silver lining of appreciating friends and family that much more while doing our part to lessen the curve of COVID-19. This month we sent out hand sanitizers to friends, clients, and neighbors and the response was overwhelming. It's our pleasure to serve our community, no matter how small. Our priority continues to be the health and safety of our clients, family, friends, and our local Boulder community.

The Facebook group we started in response to the COVID situation, Boulder Helps Boulder, is now a network of hundreds of people whose aim is to make it easier for Boulder area residents to help each other. Our goal is simply to connect private citizens, people that CAN help with people that NEED help. It's a vibrant place to stay connected to the Boulder community. You can post information, ask questions and browse posts as a source of information for current services available. Please join and share this Facebook group with your friends.

As your trusted real estate advisors, we would like to let you know we are here for you during this unprecedented COVID-19 environment and we are happy to chat with you and provide insight into the current housing market. The real estate market is still moving forward. We are seeing a light at the end of the stay-at-home orders. Most real estate activities are continuing as a result of being deemed an essential business by the state of Colorado. We've implemented 3-D Virtual tours for all our new listings and we are starting to conduct virtual open houses and showings. Once a property goes under contract, buyers can tour, inspect, appraise, and proceed as normal in the current environment.

We have several new listings, properties that have closed, and numerous properties currently under contract. See below for more information. This is consistent with the market as we are seeing a slow but steady flow of new homes coming onto the market; however, inventory is down compared to this time last year. Mortgage rates continue to stay low, we've seen some extremely competitive rates with small down payments requirements. Low mortgage rates continue to encourage homebuying activity. We anticipate that buying activity will gain more momentum with the lifting of stay-at-home orders.

New listings are down 47.4% in Boulder County and down 50.3% in the city of Boulder to this same point last year. Inventory for single family homes is still low, down 23.3% in Boulder County and down 18.5% in the city of Boulder compared to this time last year and flat for the county and city from last month. Prices have been flat for several weeks. Average days on market is down 14% at 37 days for the county and down 4.5% at 42 days for the city compared to this time last year.

We are forever grateful for the Boulder community, our friends, and clients that have given us strength and support. Today is not your forever reality, this too will change! We hope you continue to stay safe, healthy, and happy. If you are in need of ANYTHING, please don't hesitate to reach out.

As always, we appreciate your referrals. Thanks for your support and don't forget that this too shall pass!

Sara and Svein

303-522-4184
sara.groem@gmail.com


*All data was gathered from IRES MLS and Altos Research
Last 3 Years Market Action Index for the
City of Boulder for Single Family Homes
Featured Properties
Just Listed
315 Auburn St, Boulder, Colorado
4 bed, 3 bath, 2,464 square feet
$725,000

This 3 bedroom attractive ranch home is conveniently located in the Table Mesa neighborhood in South Boulder zoned for great schools. It has a fully finished basement. This home has been meticulously cared for, is newly updated, and on a corner lot. Available now for showings. Check out the 3D tour here.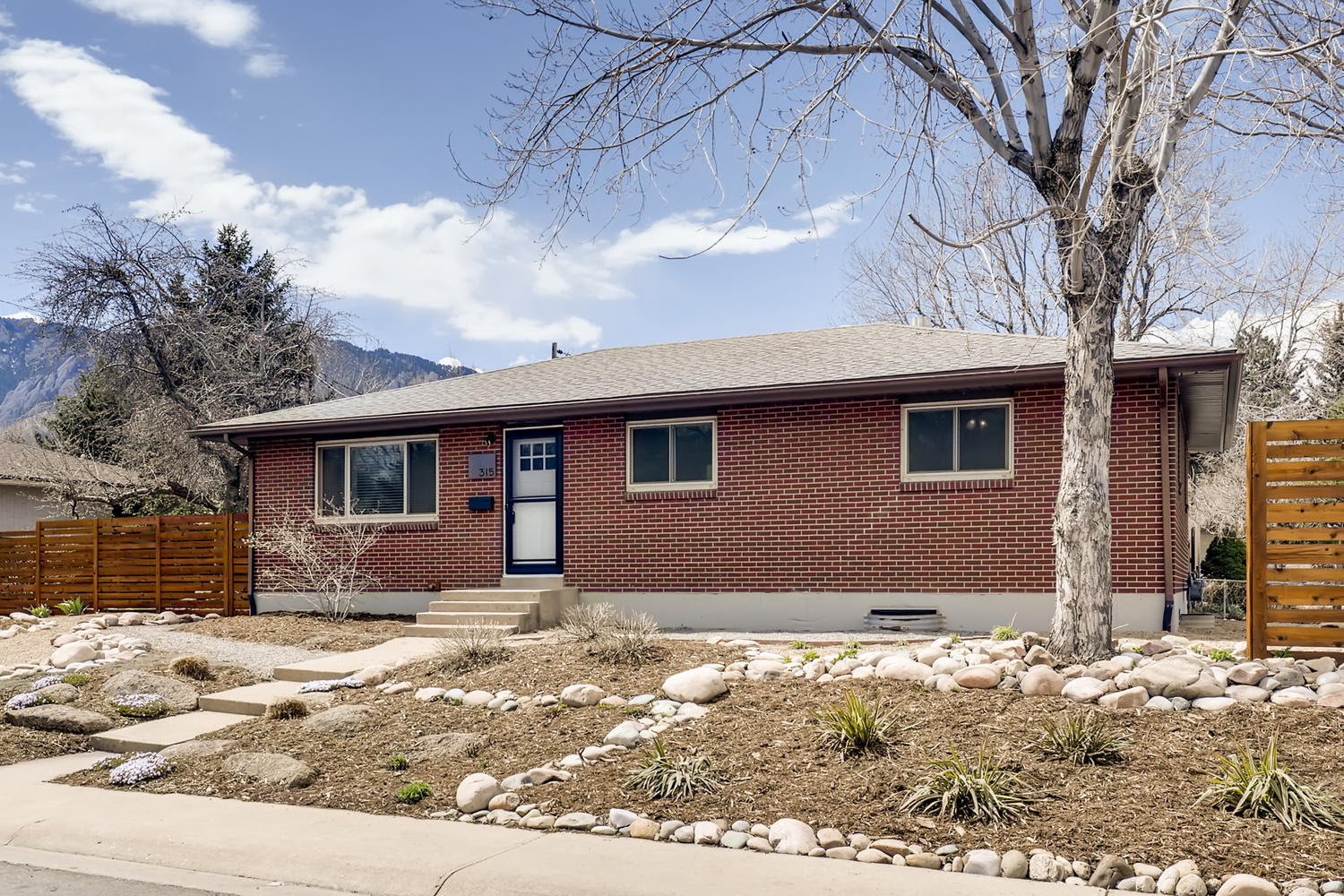 Under Contract
816 McKinley Ave, Louisville, Colorado
3 bed, 1 bath, 1350 square feet
$750,000
This a
ttractive historic home is just blocks from Main St in beautiful Old Town Louisville and offered for less than $1M! Character and charm is everywhere inside this beautifully upgraded home. It has a large back yard with Koi pond and hot tub as well as a detached art/yoga/work studio. Walk to restaurants, arts center, shops and parks.
Check out the 3D tour here.
COMING SOON!
2003 Bluff Street, Boulder, Colorado 80304,
2 bed, 1 bath, 1083 square feet

A
beautiful home in the heart of the Whittier neighborhood in downtown Boulder. Located on a large lot with a finished detached studio & 2 car garage. Walk to everything Pearl Street has to offer. Available later this spring for showings.

COMING SOON!
4100 W 118th Place Westminster CO 80031
3 bedrooms, 3 bath, 2400 square feet

Move right into this gorgeous corner unit in the Bradburn subdivision in Broomfield. Great location near parks, biking trail, a multitude of shops, public transit, and top-rated schools! Available later this year. The owners need to find a replacement home but may be open to private showings.

COMING SOON!
815 13th St, Boulder, Colorado
4 bed, 3 bath, 2868 square feet

This attractive home on a huge triple lot within walking distance to Chautauqua, trails, CU, city and airport buses. It has a beautiful kitchen, living room and dining room on main floor. Master bedroom and master bath are tucked away on main floor along with another bedroom and bathroom. Two bedrooms, bathroom, and large family room are downstairs. It has a rare two-car attached garage. The oversized lot has unique rock work in the back yard and Flatirons views. Pending the owners finding a replacement home this should be available later this spring, but may be open to private showings prior to going live.
Just Sold!


5/1/2020
2394 Ridge Circle, Broomfield
Just Sold!




4/7/2020


594 Saint Paul St, Denver

Just Sold!
4/2/2020
64 Navajo Trail, Nederland



Just Sold!
3/30/2020
1745 Gillaspie Dr, Boulder



Just Sold!
3/25/2020
4026 Nevis St, Boulder


May Gardening Tips



Colorado is a challenging place to grow a garden, but we have you covered with some tips!
Getting started:
Make sure that your soil is fertile and drains properly by mixing in manure, mulch and compost.

Till the soil until it is loose and remove all vegetation and weeds.

A raised bed is ideal for warm weather vegetables and the ground is best for cold weather vegetables.

Prior to transferring potted plants or seedlings to the ground, allow them to acclimate to the outdoor environment for a day or two before transferring to the garden.

Water plants at ground level, don't wet leaves if possible.

Don't over water, feed your plants one inch of water each week.
Vegetables that do well in Colorado:
Root vegetables: Beets, Carrots, Onions, Turnips, Potatoes

Leafy greens: Lettuce, Kale, Spinach, Chard, Parsley

Peas, Broccoli, Cauliflower, Radishes, Brussel sprouts
When to plant:
Start your warm weather vegetable seeds indoors now to give them a heads start.

Wait until June to plant outside to give the soil time to warm up.
Where to get your plants: