We hope your 2020 is off to an amazing start! In January, Sara hosted her first Vision Board party. She had a blast setting her intensions for the year amongst friends. Svein made sure everyone had enough provisions to finalize their visions for the year. In addition, we hosted our annual Open Real Estate Agent Appreciation dinner at Flagstaff House in Boulder. We celebrated the accomplishments of our top producing agents. We rented a private room with a wine cellar overlooking the city of Boulder. The food, individualized service, ambiance, and company were delightful.

Home sales have continued to exceed new inventory for several weeks, creating a slight seller's market. We predict that we will continue to see an upward pressure on price unless a significant amount of new inventory hits the market. However, affordability issues will most likely keep aggressive appreciation in check. We expect that the Colorado real estate market will continue to appreciate in 2020, but at a more manageable pace.

If you are thinking about listing your home this year, we recommend doing so sooner rather than later. There are many buyers interested in finding the right property now. Interest rates continue to remain relatively low and stable and we are noticing that people are taking advantage of this. Let's discuss what we need to do now to prepare your home for sale so that we can help you net the most money. We are happy to help you come up with a plan.

The average price per total square foot is up 9.6% for Boulder county and up 7.7% for the city of Boulder for single family homes compared to this time last year. Inventory for single family homes is down 41.7% in Boulder county and down 31.3% in the city of Boulder compared to this time last year. The median sales price has remained stable over the last few months in both Boulder county and the city of Boulder. Average days on market is up 18% at 89 days for the county and up 27% at 108 days for the city compared to this time last year.

If you have any questions, please feel free to give us a call. We are your local trusted advisors for all your real estate needs. We would love to help you achieve your life goals through real estate.

As always, we appreciate your referrals. Thanks for your support!

Sara and Svein

303-522-4184
sara.groem@gmail.com


*All data was gathered from IRES MLS and Altos Research

Last 3 Months Market Snapshot for
the City of Boulder Single Family Homes

Last 3 Years Market Action Index for the City of Boulder for Single Family Homes
Featured Property
COMING SOON! Check out our new listing at 4026 Nevis Street in Boulder, offered at $1,300,000. This attractive home is on a cul-de-sac in the highly sought after Four Mile Creek neighborhood in North Boulder. The home has been meticulously cared for, updated, and is available for a private showing now. Call us for more details at 303-419-5817.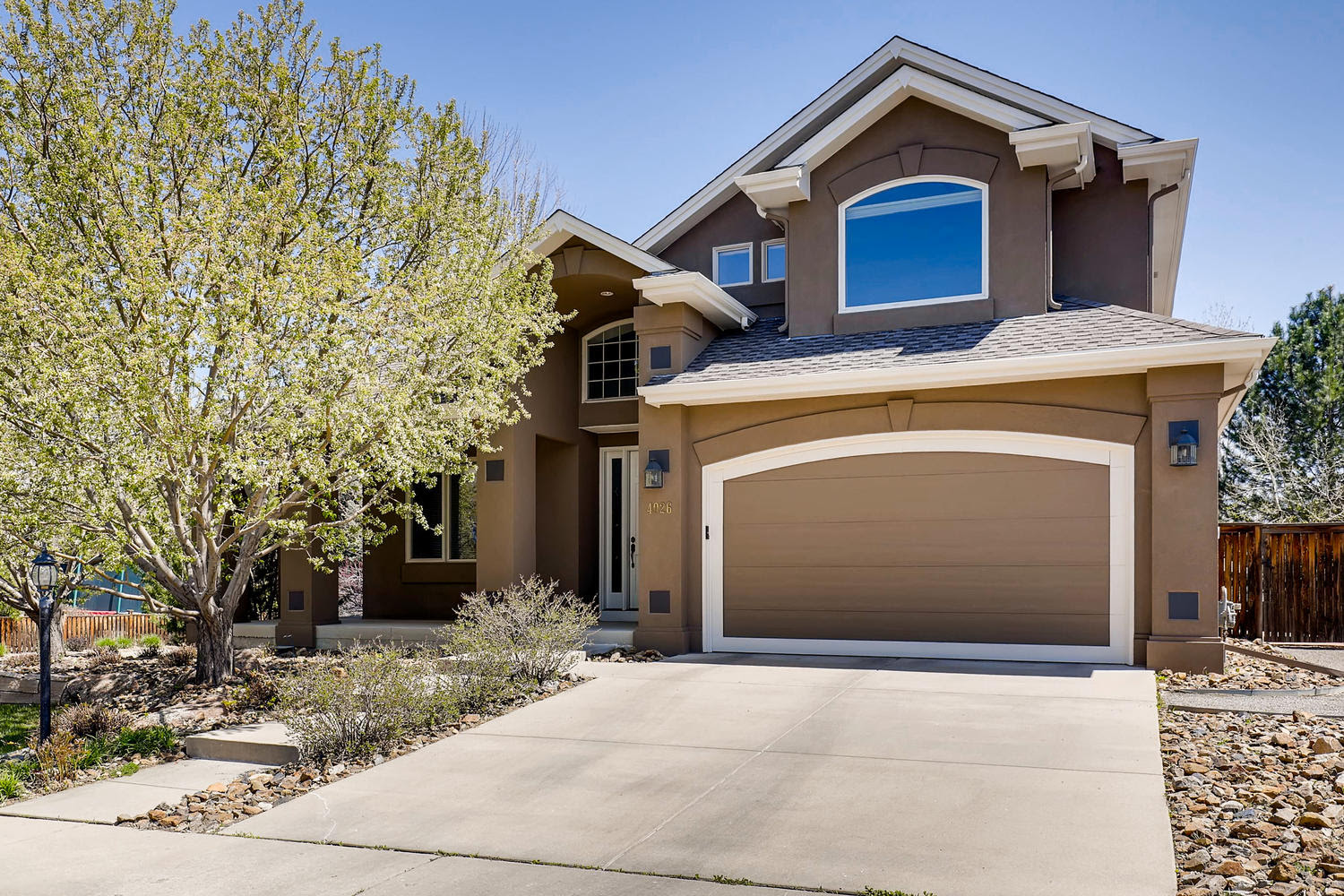 Upcoming Events

Stay warm with these fun winter events!

There with Care's "Toaster Project: Where Art & Love Collide" art auction
When: Thursday, February 6, 5-7:30 PM
Where: Boulder Commons, 2490 Junction Place, Boulder

A pre-Valentine's Day celebration and art auction. Check out toasters that have been turned to art. You can purchase the toaster art and 100 percent of the profits from the toaster auction will benefit There with Care. Additional art will be showcased and sold from the Crossing Boarders exhibit. The event is free and includes drinks and snacks donated by local vendors.

Fireworks & Family Fest presented by Coca-Cola
When: February 15, 6:30 PM
Where: Winter Park

Enjoy spectacular slopeside fireworks at the free Winter Park Family Fest. Gather around the bonfire at the base for front row views of the firework display following the sunset. Satisfy your sweet tooth at the s'mores bar, enter to win great giveaways, & dance to the music by the Honey Hounds.

Yacht Rock Revue Concert
When: February 21
Where: Mission Ballroom in Denver

Grab your captain's hats and ascots and get ready to go sailing!! Yacht Rock is moving their show to the Mission Ballroom in Denver this year, but there is no way we are going to miss this cruise! The Yacht Rock Revue is the Greatest Show on Surf and the finest tribute to '70s light rock to ever perform anywhere. Ever. Their spot-on renditions of Hall & Oates, Michael McDonald, Steely Dan, and the rest of the Time-Life infomercial catalog have enthralled fans across the United States. Get your tickets early, this will sell out!

Boulder International Film Festival (BIFF)
When: March 5-8
Where: Various locations in Boulder

Get your tickets now. Named one of the "25 Coolest Film Festivals" in the world by MovieMaker Magazine, the Boulder International Film Festival brings films and filmmakers from around the world to Boulder for a four-day celebration of the art of cinema. BIFF has developed a reputation as one of the most influential young film festivals in the U.S., with an extraordinary number of new-but-unknown feature films, documentaries, and shorts that have gone on from early screenings at BIFF to significant box-office success and multiple Oscar nominations.

Valentine's Dinner and a Movie – Fundraiser
When: February 15, 2020
Where: Hotel Boulderado

This exclusive fine dining experience at Hotel Boulderado is hosted by Spark, a new nonprofit that supports Boulder County students in finding their voices through documentary filmmaking. Enjoy dinner in a private dining room, followed by a screening of the award-winning documentary "The Love Bugs."